Start a Conversation
& Make a Lasting Impact
We are the leading firm offering communications & marketing consulting exclusively to school districts throughout America.
John Marschhausen, Ph.D.
on Allerton Hill Consulting & Community Engagement
The Allerton Hill team brings decades of experience working on the front lines of community outreach, education reform & political campaigns to school districts. We give each of our clients personal attention to create a customized communications plan that will create allies and inform voters.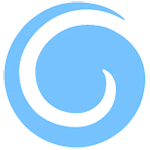 ALLERTON HILL
Founded in 1981, Allerton Hill Consulting has a proven track record of communication and marketing success. Our team brings expertise from working at the national and state level in community outreach, public policy and political campaigns.  
JOEL GAGNE
As owner of Allerton Hill, Joel brings a varied background in political campaigns, university-level education and public service. He knows how to assess and optimize resources while crafting & delivering a message that will have a long-term positive impact.  
CAROLE DORN-BELL
With an extensive background in public relations and public service, Carole focuses her talents on developing customized outreach strategies that will earn your school district support and momentum on even the most complicated issues.
JENNIFER ECONOMUS
Allerton Hill counts on Jennifer's extensive background as an advocate and community organizer to create grassroots campaigns that will motivate and equip volunteers to effectively share critical messages.
STEVE AVAKIAN
With Steve on our team, Allerton Hill offers almost half a century of journalism and campaign experience. His track record of community outreach victories is unparalleled in Ohio.    
AMANDA MORRIS
Amanda's 14 years of marketing and organizational experience provide schools with the insight and tools they need to open dialogs and make an impact.
Meet Our Team
Creating Success through Experience, Innovation & Personal Relationships
We are experts in communications, demographic research, traditional and new media marketing and long-term vision for long-term solutions.
We work with school districts, public entities and non-profits to connect them with the community at-large and build meaningful support networks that will become allies for upcoming issues and campaigns. We offer no template solutions but instead, our outreach specialists will analyze your needs and resources to provide you with a concrete plan that is tailored to your capabilities and the issues at hand.
Spotlight on:
Quality Profiles
Work with Allerton Hill Consulting to build your Quality Profile, an in-depth assessment of the educational value your school provides to your students and the community-at-large. Write your own story that considers a broader perspective than standardized testing. Focus includes academics, fiscal stewardship, student activities & the arts, leadership opportunities, student services, parental and community involvement and a commitment to improvement. CLICK HERE to learn more »
What Our Clients Say
"In today's busy communications world it is easy for parents and community members to lose touch with your schools.  However with the experts at Allerton Hill, you can cut through all the clutter to deliver a targeted message that gets you the results you need to be successful in your community."
— John Marschhausen, Ph.D.
Working with Allerton Hill ensures that you are reaching the right people with the right message.
Our comprehensive Communications Audit as well as our Opinion Survey will help to identify weakness, opposition and critical concerns within the community. Armed with this specific demographic and issue information, we can craft a unique Communications Plan for your district. This plan will not only address what your most important message is but also provide you with a step-by-step guide on how to get that message out.
Armed with our plan, work with Allerton Hill through our consulting services, in-house seminars & training and ongoing partnerships to keep the dialog open and build support throughout your community.