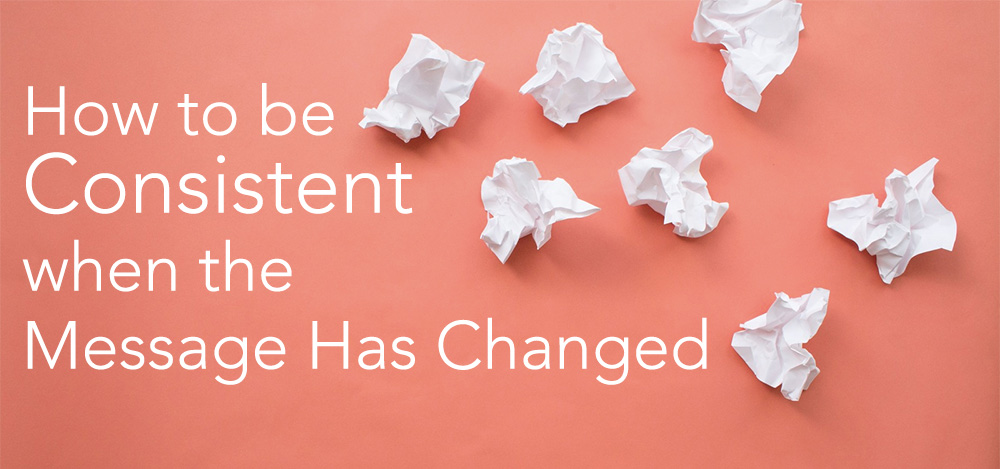 April 23, 2016
The core of Allerton Hill's message to schools is that consistency is key. We work with our clients to create long-term communications plans that will reinforce important issues, solidify support for initiatives and build a momentum towards progress. But what happens when a decision made by an outside party negatively affects your school — and possibly contradicts your messaging?
Whether it is a state budget cut, the departure of a key staff member or a voting decision that changes your planned course of action, it is imperative that leadership and communications create a seamless bridge between your prior communications and your new situation. There is no doubt that there will be complaints and questions, especially when funding cuts require that hard cuts be made in programming and growth campaigns.
When you have to change course, the most important things to remember is to honor the support you've earned through your communications and be honest, open to critique & feedback and hopeful.
1. Always have a plan for making major announcements — know who is going to announce what and when. Use a multi-pronged approach through social media, newspaper editorials, radio interviews, backpack express and using your key communicators as ambassadors for your message.
2. Publicize the impact this new situation has on your prior growth/programming/message. At the same time, publicize how you plan to counterbalance the negative impact.
• Will you be seeking alternative funding for budget cuts?
• Will you be hiring someone to replace an outgoing staff member? What will you do to fill the gap in the meantime?
• What does the new status quo mean for your school and its goals?
3. Always invite feedback — both through scheduled town hall meetings & Twitter chats and by keeping your communication channels (email, phone messaging, social media) open. Respond to all concerns, criticisms and ideas.
4. Focus on the positive aspects of your progress thus far and rally support to continue in a positive direction.
5. Don't be afraid to express personal disappointment in this change of course. Show that you are personally invested in the success of the school and your community will remain invested as well.
A negative levy vote, budget cut or other "game changer", especially one that leads to the loss of programs and/or staff will always lead to a knee jerk negative reaction from the community. By being consistent with past messaging, focusing on growth and alternative responses and relying on the good faith and strong relationships you have built, you can maintain the strong support you have worked so hard to grow in your community.