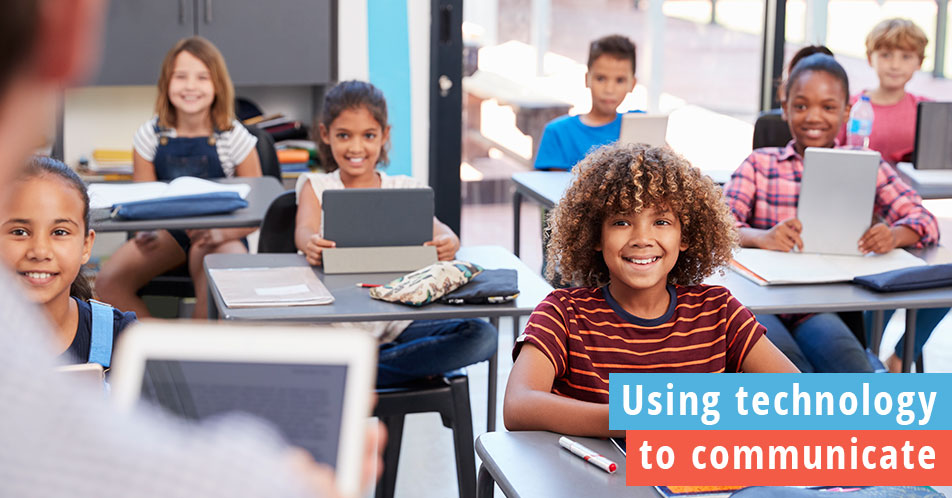 July 5, 2018
Discussing using technology to communicate with Dr. Denver J. Fowler
In this episode of the We Love Schools podcast, host Joel Gagne speaks with Dr. Denver J. Fowler, professor at California State University-Sacramento and author of the book, The 21st Century School Leader: Leading Schools in Today's World. The two discuss the philosophy behind using technology to communicate to your community, as well as some of the technology available to do so.
The sheer number of technology options available to school leaders can be daunting. But it's important to be comfortable navigating the array of options.
"In today's schools, we are leading digital natives," Dr. Fowler says. "So most if not all of your stakeholders—students, staff, parents, community members—are digital natives."
Recommending useful tools for communicating in the classroom, Dr. Fowler points to the Classroom Walk-Through app, used for administrators to send feedback to teachers. Hootsuite is useful as a one-stop shop for all social media channels.
For teachers, Dr. Fowler suggests the Edmodo communication platform and Plickers for formative assessment, along with Kahoot!, Quizizz, Remind, Skype, ClassDojo and Airplay.
Joel and Dr. Fowler talk about educating students, parents and teachers responsibly using technology to communicate.
"You are going to have more issues if you don't do a good job of educating all stakeholders on the importance of understanding what a digital footprint is—all the things that are connected back to you as an individual and how those things can affect you both positively and negatively," Dr. Fowler says. "Pause before you post. Face your problems, don't Facebook your problems."
Joel asks about potential red flags in using technology to communicate.
"I think any technology that promises they can do everything, it's probably something you should check and really spend your time on—especially if you're going to spend money on it," Dr. Fowler says.
It's important to stay on top of trends in using technology to communicate, because social media is a great way to build a district's brand, or that of an individual leader or a school building. It's a good way to celebrate all the things happening in a district, whether it's a teacher winning teacher of the year or a student athlete earning a college scholarship. You don't have to let state assessment results dictate the brand.
"This really allows you as a school leader to tell all the other parts of that story," Dr. Fowler says.
It's important to be smart about what you're posting and how it's worded. Dr. Fowler also says it's a good idea to have permission slips asking parents if it's okay for their children to be included in social media posts.
Dr. Fowler's book, covering everything 21st-century school leaders should know, is available on Amazon, at Barnes & Noble and anywhere books are sold.
Read the full We Love Schools podcast episode about using technology to communicate. 
Interested in learning more about how the Allerton Hill Consulting team can help your school? Contact us today.
Be sure to subscribe to We Love Schools on iTunes.