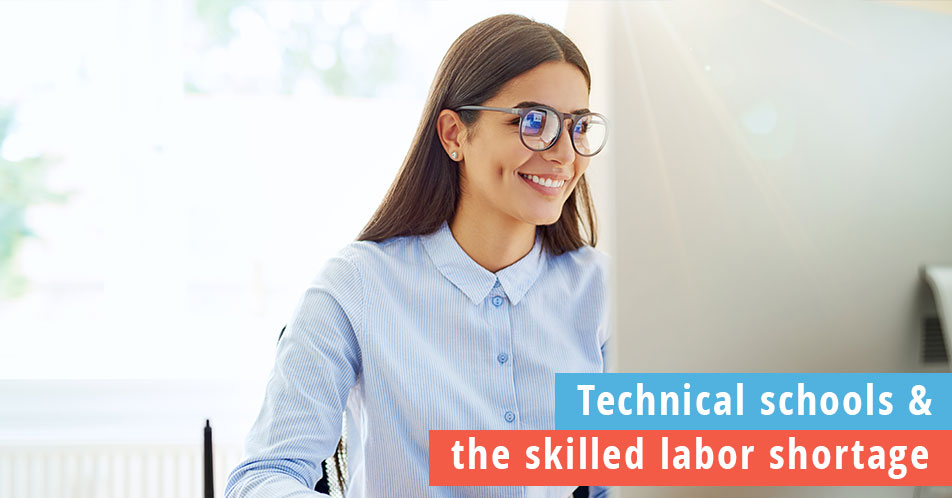 July 17, 2018
Discussing technical schools and the skilled labor shortage with Harry Snyder
In this episode of the We Love Schools podcast, Carole speaks with Harry Snyder, President and CEO of Cincinnati's Great Oaks, one of the largest career and technical education districts in the U.S. They discuss the skilled labor shortage and how we can prepare our children for the future.
Harry says there will soon be more job postings than there are available workers, which will strain the economy.
"That's huge," he says. "We have to find outside sources to supply those shortages. And we have to be making sure that we're educating our students for those jobs that are presently here, and then those future jobs."
Great Oaks has 32 offerings in its high school program and has evolved over the course of the last 50 years. They strive to understand the needs of businesses through business advisory committees.
"There's always opportunities to improve," Harry says.
Great Oaks has introduced web and coding programs at the suggestion of banks and insurers who had a hard time finding the right workers.
"It's a constant tug and pull, which I think it should be," Harry says. "We're a little bit more nimble than a traditional school."
The earlier kids are introduced to career exploration, the better.
"Now kids can start hearing about these different vocations at an earlier age, so by the time they get to the 10th grade and have to decide if they want to choose to come to a career technical school, they've had a little bit more familiarity with those jobs and opportunities," Harry says.
Enrollment has increased as the stigma around career education has changed.
"We believe it's because of parents getting past that," he says. "We're not against college—a third of our students continue their journey through college."
It's about offering a variety of options, even including one-year programs.
Harry speaks to the ways e-learning and technology have changed the industry.
"That's going to be the challenge—how do you become nimble," he says, noting Apple, Amazon and Walt Disney are the competitors of the future.
Listeners interested in learning more about how technical schools are working to fix the skilled labor shortage may visit GreatOaks.com.
Read the full We Love Schools podcast episode about the skilled labor shortage and how technical skills can help fix the problem. 
Interested in learning more about how the Allerton Hill Consulting team can help your school? Contact us today.
Be sure to subscribe to We Love Schools on iTunes.