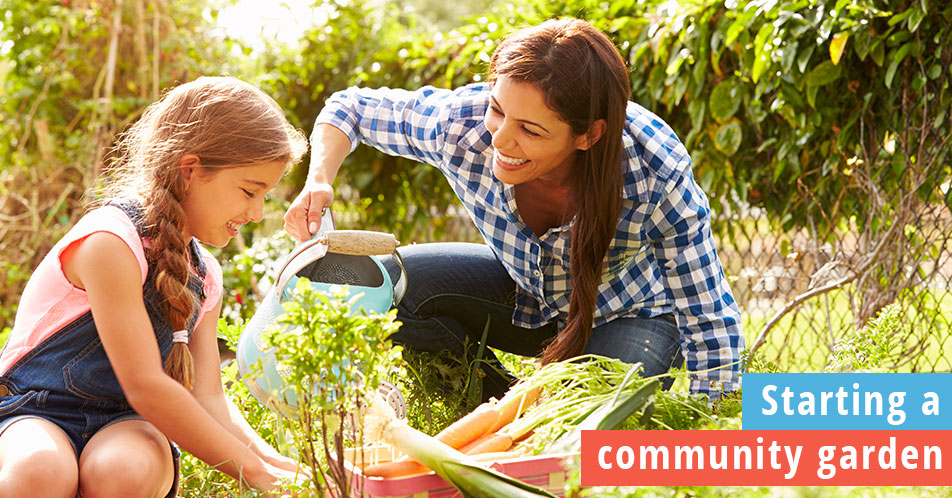 April 27, 2018
Discussing the value of community gardens with Zac Shutler
In this episode of the We Love Schools podcast, sponsored by The Ohio Small & Rural Collaborative, host Carole Dorn-Bell speaks with Bridgeport School District Superintendent Zac Shutler about the value of community gardens. Carole and Zac discuss the unique situation that led to Bridgeport deciding to create a community garden, the partnership with a local correctional facility and what Zac hopes will happen as a result of starting a community garden.
Last year, in brainstorming ideas for new programs and initiatives, a group of teachers brought up the idea of community gardens. The district of about 900 students has all three academic buildings together on one campus, with large courtyards that have been underutilized.
"The staff and the teachers just really felt like we could do more with this space," Zac says. "So that's where the idea of the garden came in."
They knew it wasn't going to be an easy undertaking. Understanding the work that goes into removing existing landscaping and getting dirt moved, the group of teachers and staff thought to partner with the Belmont Correctional Institution. The prison already had a program through which inmates give back to the community, so this seemed like a great fit to have their help with the community gardens.
"We saw it as an opportunity to reach out to partner with another local agency and to give other people a sense of meaning," Zac tells Carole.
After the courtyard is cleared this summer, the teachers and staff will work with students to decide what to plant. The idea is to create a sustainable environment where produce is being grown and where food waste from the cafeteria can be composted.
There will of course be scientific and mathematical lessons about gardening, but also character-building opportunities.
"It's so important to get students engaged," Zac says. "It can't always be about reading and then spitting out the knowledge. There has to be relevance to it."
Patience will be among the important lessons.
"You're not plugging in your video game and playing a game of Minecraft or Fortnite and seeing instantaneous success," Zac says. "You're not going to see results for weeks."
The district sees community gardens as an avenue for a variety of leadership activities. Zac talks about how in elementary school, there are jobs such as "line leader" and "chalkboard cleaner" to teach students about responsibility. Unfortunately, those sorts of classroom jobs fade as the children get older. Starting a community garden will create relevant work that benefits both classmates and the whole community.
"We know to be successful there's so much more to life than content," Zac says. "There's grit, there's perseverance, there's determination, there's purpose, there's passion."
Read about the full We Love Schools podcast episode about community gardens. 
Interested in learning more about how the Allerton Hill Consulting team can help your school? Contact us today.
Be sure to subscribe to We Love Schools on iTunes.