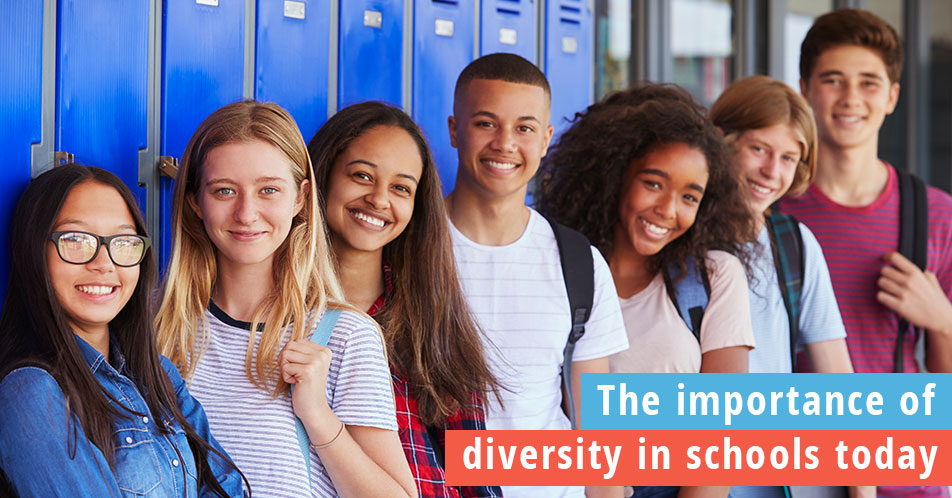 March 2, 2018
Discussing the importance of diversity in schools with Gail Kist-Kline
In this episode of the We Love Schools podcast, host Joel Gagne is joined by Gail Kist-Kline, the superintendent of Mason City Schools in the Cincinnati area. Gail has spent more than 30 years in public education and has experienced how schools view and internalize the idea of diversity. The two discuss the importance of diversity in schools and how it's essential to a school's success. 
Asked about how views on diversity have evolved over her career, Gail points to three distinct phases. Early on, diversity was talked about in the context of tolerance. Then diversity was embraced. In this third and current stage, diversity in schools today is seen as essential to success.
"We can't be successful as organizations, or as people, unless we are bringing in diverse thinking and diverse voices to the work that we do," says Gail, who grew up in a small, mostly white rural community before teaching in an urban environment.
Gail notes that the importance of diversity in schools encompasses more than just race; it also includes religious and sexuality differences, among other things.
Diversity is important in both education and business, Gail says. She talks about the book What Really Matters, by former P&G CEO John Pepper. Gail says organizations have to be intentional about these efforts.
"We can't be innovative unless we have diverse thoughts around the table," she says. "And that doesn't come just by accident. You have to be really mindful about it."
Gail talks about the difficulty of decision making, and how leaders should think with a community lens.
Education has changed significantly in the last five years, she says, and it will be very different in another five or 10 years from now.
"We will continue to face a lot of competing goals," she says. "How do we continue to make diversity essential to our success and a high priority with lots of competing goals?"
Gail and Joel discuss lessons learned from a superintendents' conference, including the importance of building a network of women leaders.
Closing out the episode, Gail recommends Why Are All the Black Kids Sitting Together in the Cafeteria by Beverly Daniel Tatum. The book, about diversity in education, has been re-released and is highly relevant today, Gail says.
Read about the full We Love Schools podcast episode about the importance of diversity in schools. 
Interested in learning more about how the Allerton Hill Consulting team can help your school? Contact us today.
Be sure to subscribe to We Love Schools on iTunes.