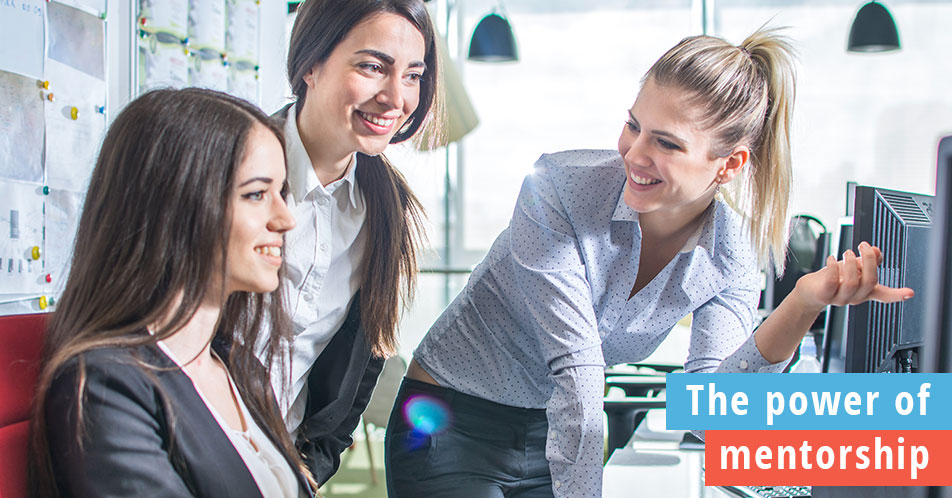 March 12, 2018
Discussing the power of mentors with Heidi Feller and Jeri Springstead
In this episode of the We Love Schools podcast, host Joel Gagne is joined by Heidi Feller, Chief Inspiration Officer for #SocialSchool4edu, and her mentor, Jeri Springstead.
Joel asks Jeri and Heidi about the power of mentors, and how Jeri inspired Heidi to become a German teacher in Wisconsin. 
Jeri says she got into public education by accident after applying to travel to Germany. She got a job teaching at the high school where she did her student teaching, Wisconsin Heights in Mazomanie, and spent her career there.
Heidi attended the small high school and had 65 people in her graduating class.
"You knew that you wanted to take German because she was cool," Heidi says of Jeri.
The class would also allow her to travel to Germany. Jeri says Heidi was the first sophomore to go on the trip. Jeri and Heidi recall feeling an immediate connection.
"She sees something in students and she brings that out," Heidi says. "And she did that for me. She didn't give you the opportunity to say no."
Jeri recalls Heidi being in a class of strong women, many now with demanding jobs and raising great kids.
After Heidi moved on to her career, originally teaching German at another Wisconsin school district, the mentor-mentee relationship grew as Heidi visited. The power of mentors was becoming clearer as the relationship grew.
"What is so nice is I didn't feel like she was judging me," Jeri says. "I think that's important as the older person in the mentorship, that somebody that you've taught to do your job doesn't come back and say, you know, you never ever did this correctly."
Heidi says Jeri is a master teacher and an amazing mentor.
"She reinvents herself all the time. And that is what so many of our teachers in public education do year after year," Heidi says. "That's why she was as good as she was and is as good as she is."
Heidi and Jeri talk about how they approach German language being an elective class.
"Teachers that teach electives are some of your best people in the building because they really feel that they have to connect with the kids, they have to keep the numbers in the classroom and they have to remain full-time," Jeri says.
Heidi agrees with Jeri.
"You're always on stage and you're always selling," she says.
Jeri talks about how she was happy to see Heidi aggressively pushing whatever is best for kids, even when others were putting up roadblocks.
"That's the type of person Heidi is," Jeri says.
Closing out the episode, Jeri recommends the following books to podcast listeners: The Read Aloud Handbook by Jim Trelease, Freakonomics by Stephen J. Dubner and Steven D. Levitt, Drive and A Whole New Mind by Daniel Pink, Outliers by Malcolm Gladwell and the series Teaching Proficiency through Reading and Storytelling by Ben Slavic and Blaine Ray.
Read about the full We Love Schools podcast episode about the power of mentors. 
Interested in learning more about how the Allerton Hill Consulting team can help your school? Contact us today.
Be sure to subscribe to We Love Schools on iTunes.