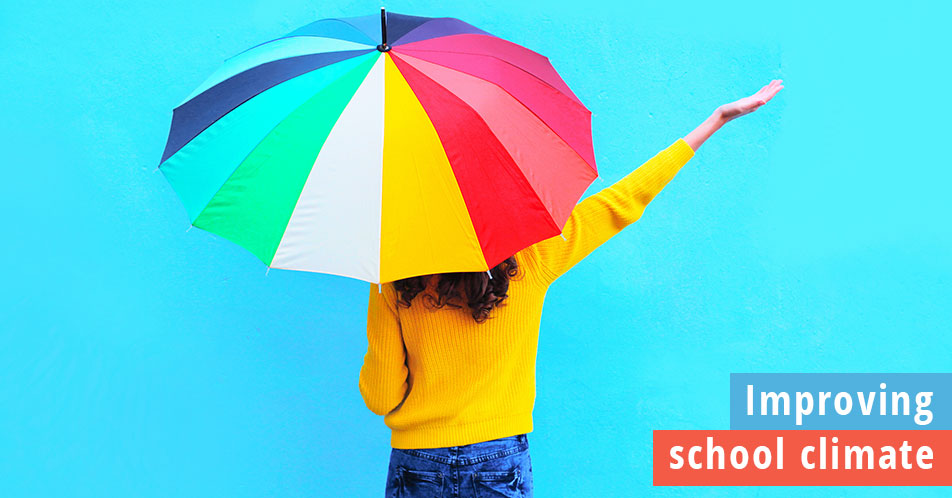 March 23, 2018
Discussing improving school climate with Dan Leffingwell
In this episode, host Carole Dorn-Bell speaks with Noble Local School District Superintendent Dan Leffingwell about improving school climate. They discuss communicating goals and expectations to students and families, student ownership and creating a sense of hope.
Dan says improving school climate began with a shift in mindset to thinking of students as primary customers.
"And if you start looking at education as a customer-service business and you build your mission around serving your customers, I think that's the first thing that needs to happen in order to improve the overall climate of the school district," Dan says. "I think that, combined with a focus on continued improvement."
Noble emphasizes the fact that everyone is capable of growing each and every day, and that accepting that failure is not final.
"It's important, actually, that you fail," Dan says. "It's something you grow from."
Noble is improving school climate by establishing higher expectations for students, and providing extra help to meet those expectations. The district has empowered students and teachers to be part of the decision-making process. There are student advisory groups through which students can address the board of education.
The district has partnered with Columbus' Whitehall City Schools and the suburban Worthington Kilbourne High School to develop a cultural exchange program among the schools.
Noble is leveraging technology to make sure students are prepared for a 21st-century workplace.
Carole asks Dan how the district builds hope in students.
Noble looks at hope as not just wishful thinking but a strategy. Without rigor, students don't get the opportunities to be challenged and build a skill set to overcome obstacles.
"Even for kids of rural Noble County, we believe they're capable of doing anything students anywhere else can," Dan says. "So if we don't raise those expectations, and we don't provide students with the opportunity to fail, we're actually cheating them in the fact that they're not able to develop those strategies and those tactics that they might use to overcome that in the future."
Noble is working to engage the community in the district's efforts in improving school climate.
These efforts includes an economic development initiative and an opioid task force called Noble Cares. The common thread is the creation of hope—for a future brighter than the past.
Noble has made significant investments in career pathways through job shadowing, internships and career-exploration programs. The district went from having no local business involvement to more than 115 partners where students can get career exposure.
"Kids feel like there's a future for them, and they feel like they have a say in what it is that they can do in the future," Dan says. "We can talk about a lot of the things that we have going on, but individually they all add up to a collective effect that communicate to our kids, 'we matter.' And I think that's really where school climate begins."
Read about the full We Love Schools podcast episode about improving school climate. 
Interested in learning more about how the Allerton Hill Consulting team can help your school? Contact us today.
Be sure to subscribe to We Love Schools on iTunes.