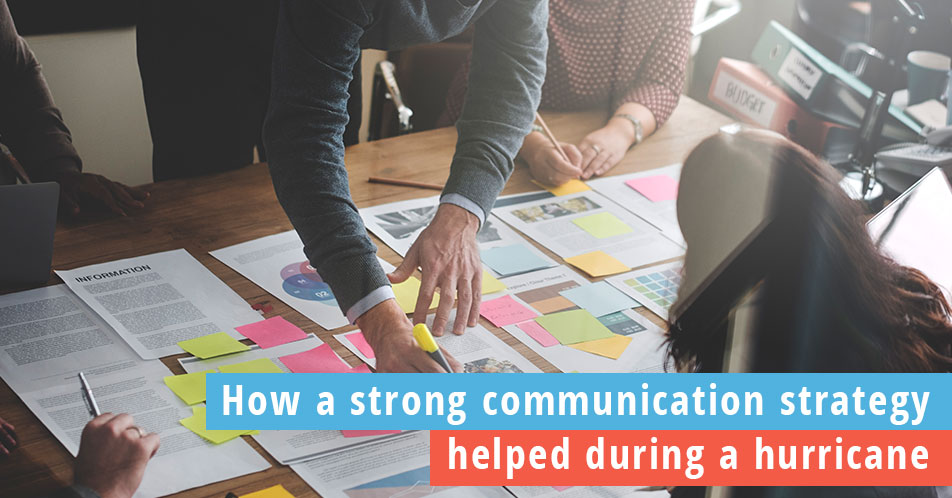 February 1, 2018
Discussing how strong communications help in hurricanes with Greg Turchetta
In this episode of the We Love Schools podcast, host Joel Gagne is joined by Greg Turchetta, Executive Director of Communications and Community Engagement at Collier County Public Schools in Florida. Greg and Joel discuss how strong communications help in hurricanes.
The Category 4 Hurricane Irma made landfall directly on top of the district of 50 schools and 47,000 students, knocking out power and cell phone service for anywhere from two days to two weeks.
School buildings, being the largest and strongest structures in many communities, were designated as emergency storm shelters.
Whether it's a hurricane or some other challenge, Greg says, districts must be prepared. It's a matter of when a disaster hits, not if.
"I believe that you prepare for the storm on the sunny day," Greg says.
For each of the district's 50 schools, the communication strategy included outreach via social media, providing information about when schools would be open and sharing photos of the damage. The district employed a messaging system to text, email, call and send app alerts to parents and staff. With the information cycle being so fast, Greg says the days of sending letters at the end of the day are gone.
"So as a school communications department, we turned into a news service during the crisis," he says.
Greg says that some communication systems needed to be revamped, and it was useful that the district could remain nimble during the hurricane.
"When principals were going to check on their buildings, we had to be able to communicate," Greg tells Joel. "We created internal text groups of principals to just do the emergency communications."
With charter school competition getting more intense, Greg and Joel talk about how it is important for a school district to tout its superior product through storytelling and not "marketing."
Greg recommends that listeners check out Good to Great by Jim Collins.
"That's what it comes down to," he says. "There is a difference between good and great."
Read about the full We Love Schools podcast episode about how strong communications help in hurricanes. 
Interested in learning more about how the Allerton Hill Consulting team can help your school? Contact us today.
Be sure to subscribe to We Love Schools on iTunes.