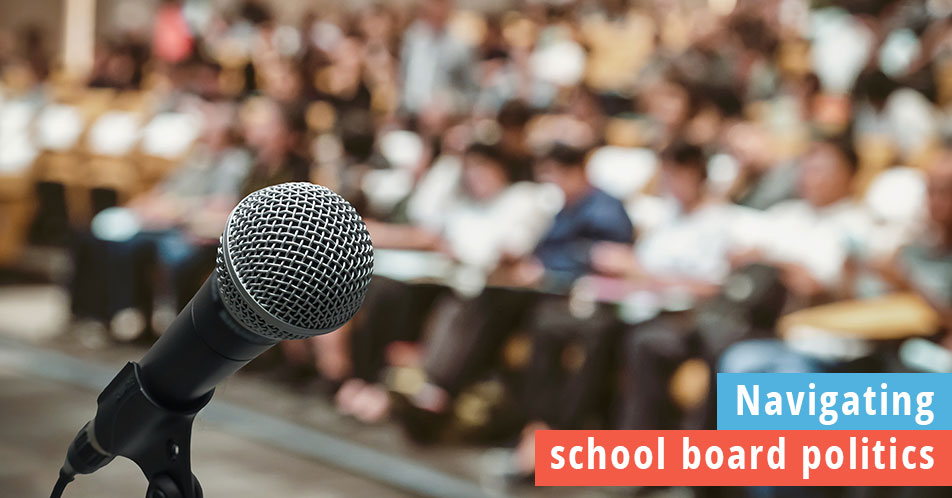 February 26, 2018
Discussing navigating school board politics with Mike Ward
In this episode of the We Love Schools podcast, former Representative Mike Ward joins Joel Gagne to talk about navigating school board politics. 
Mike, a former Democratic congressman from Kentucky, says navigating school board politics is personal. School boards are made up mostly of parents, who place a premium on educating children.
"Therefore, when parents approach school board members, they're doing it from a very personal standpoint," Mike says. "So that's one thing I've noticed in working with school districts that is different from the rough-and-tumble of regular politics."
Since school boards are typically small, alliances can change the tenor of the board going forward. It's important be adept at navigating school board politics.
"One vote moving this way or that changes the whole dynamic," he says. "You get to some pretty tense situations."
Mike recommends dealing with disruption-seeking school board members on a personal level, within the bounds of open-meeting laws.
"Spend time, talk to the new member, and try not to say to yourself, this new guy or new gal is just crazy and I've got the votes to do what we need to do so I'm going to ignore her or him," Mike says. "What you really need to do is to sit down with them and find out what the problems really are."
Joel talks about how an engaging superintendent is able to listen to the concerns of school board members who want to disrupt. He or she should lay out all facts for new members to find common ground.
Wrapping up the episode, Joel asks Mike what school district leaders should be looking out for in 2018.
"Well, I think they need to keep an eye on what is the localized impact of the national conversation about President Donald Trump," Mike says. "And I don't mean from just a Trump-bashing basis or a Trump-supporting basis, with no looking right and no looking left."
Read about the full We Love Schools podcast episode about navigating school board politics. 
Interested in learning more about how the Allerton Hill Consulting team can help your school? Contact us today.
Be sure to subscribe to We Love Schools on iTunes.