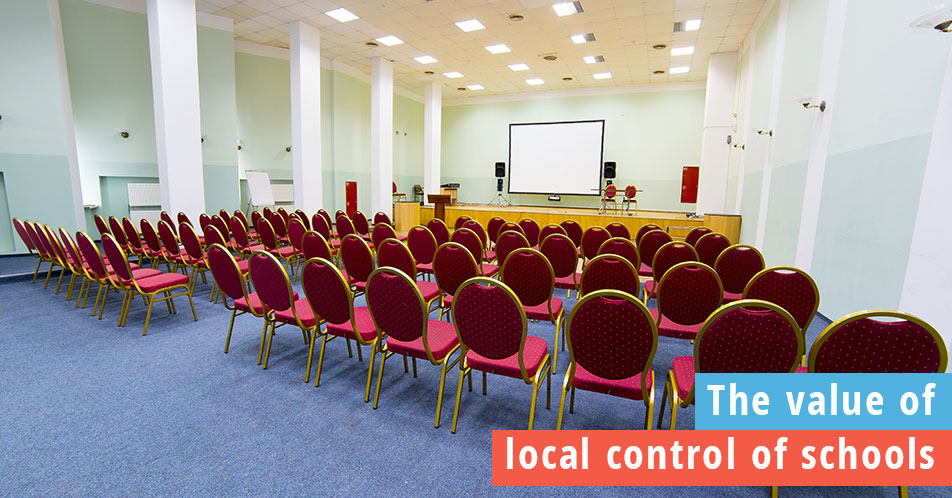 January 2, 2018
Discussing the value of local control of schools with Richard Lewis
Host Joel Gagne speaks with Richard Lewis, the executive director of the Ohio School Boards Association, about the value of local control of schools. The two chat about outside organizations that support school districts, the impact of social media in schools and more.
Richard is starting his 34th year at the Ohio School Board Association, and he says he's passionate about his career because school boards really do make a difference.
"School boards make those schools a better place to learn, and they make their communities a better place to live," Richard says.
Ohio has more than 600 school districts, and all but one of the schools districts are members of the OSBA.
The OSBA can provide school boards with training, connections to legal and communications help, financial savings and more.
"We saved districts over $43 million in electricity purchasing just in the last several years," Richard says. "We're here to serve as a source of guidance, assistance, unity and support for all those schools across the state."
Joel and Richard both agree that schools need to share their success stories more often, and Richard says that the OSBA has a website dedicated to sharing success stories from public schools, http://www.standupforohiopublicschools.org/.
"Every day we add success stories to this site," Richard says. "There are dozens of stories of bringing students and employees together."
Joel and Richard discuss the value of local control of schools, and how there's been erosion lately.
"Far too often there are those who blur the lines between school choice and just pure entrepreneurialism," Richard says. He says this puts students at risk.
The two agree that social media can be a powerful communications tool for school when used correctly, but too often misinformation is spread on social media, and schools have a hard time getting in front of it once the bad information is being spread in the community.
Joel asks if he had no limitations, what Richard would want to change about public education. Richard says he wishes Ohioans would value, respect and support public education more. Additionally he wished the state of Ohio had a better funding system for public schools, and that school boards could better address diversity and equity.
Joel asks what book Richard would recommend to listeners, and he suggests "Lincoln on Leadership." He says the book was popular among the OSBA's book club, and it discusses Lincoln's learning abilities and how they could be applied to today's complex world.
Listen to the full We Love Schools podcast episode on the value of local control of schools.  
Interested in learning more about how the Allerton Hill Consulting team can help your school? Contact us today.
Be sure to subscribe to We Love Schools on iTunes.