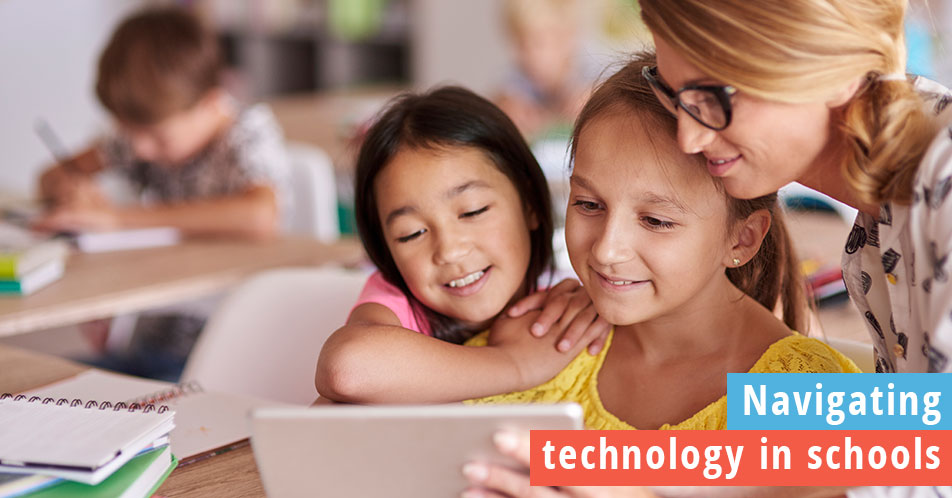 January 25, 2018
Discussing navigating technology in schools with Dr. John Marschhausen
In this episode of the We Love Schools podcast, host Joel Gagne speaks with Dr. John Marschhausen, superintendent of Hilliard City Schools, about navigating technology in schools and how to "challenge everything."
Dr. Marschhausen discusses his recent trip to the Apple headquarters in Cupertino, California. He was struck by Apple founder Steve Jobs' message to employees to listen and then "challenge everything."
"I think sometimes in schools, we really miss both those points," Dr. Marschhausen says. "We miss the opportunity to stop and really listen to each other, and then to have the courage to push each other to be better."
Technology is vital in schools, and Gagne calls Dr. Marschhausen a pioneer for successfully navigating technology in schools in Hilliard.
While Hilliard has embraced technology, they recognize that it's also critical to keep a balance. He says that the human element to education will always be vital.
"We have to balance the amount of screen time our students have," he says. "We have to balance the proliferation of the devices in our students' lives."
Both Dr. Marschhausen and Gagne agree that technology is changing rapidly, and it's vital to master navigating technology in schools.
"The world we're preparing our students to be adults in is changing so rapidly," Dr. Marschhausen explains.
The two discuss how to balance devices in the classroom while avoiding distractions. Students should be able to look up a "static fact" and then demonstrate mastery of the concept by engaging with the teacher, who is still the expert in the classroom.
"So if you're reading in your freshmen literature class 'To Kill a Mockingbird' and you want to know more about the Civil Rights movement, or more about a cultural reference that's in that book, yeah you can look it up," Dr. Marschhausen says. "But then for the teacher to ask the question, what does that mean? Static information is great, but it's the meaning, and how that's applicable to what we're doing that we get to guide the young people through every day."
Gagne asks whether some have pushed back against the pace of change in Hilliard, especially relating to navigating technology in schools. Dr. Marschhausen says that they've embraced that everyone will be able to adapt at their own speeds.
"People move to Hilliard because we don't do it the way it was in the past," he says. "Our board-adopted mission statement is to prepare students to be ready for tomorrow."
Dr. Marschhausen talks about how he's learning the importance of cultural alignment from Apple and applying it throughout the district.
"To create that alignment of purpose and mission where your heart and your mind are in the same place," he says. "Now there's the culture that you strive for."
Dr. Marschhausen mentions that his blog, Life in Focus, applies quotes that catch his attention to the work he's doing every day.
"I do it because it keeps me grounded," he says. "There are times that I need to press pause and reflect on what's most important."
Read about the full We Love Schools podcast episode about navigating technology in schools. 
Interested in learning more about how the Allerton Hill Consulting team can help your school? Contact us today.
Be sure to subscribe to We Love Schools on iTunes.