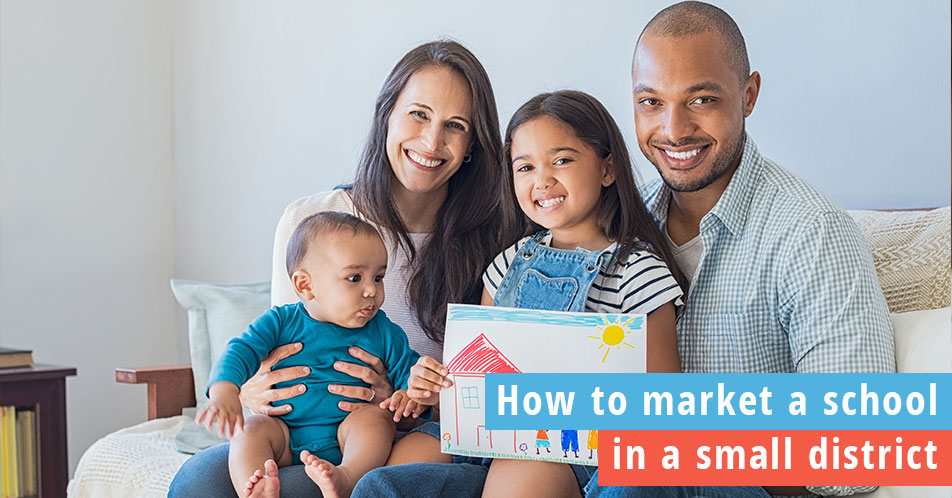 January 5, 2018
Discussing how to market a school in a small district with Dan Parent
Our podcast host Joel Gagne speaks with Dan Parent, the superintendent of Danbury Local Schools, about how to market a school in a small district. Danbury Local Schools is a small school district in northwest Ohio, and the two discuss the district's rebranding efforts to share the message that Danbury Local Schools is the "best kept secret in northwest Ohio."
Joel also chats with Amanda Morris about the strategy that went into the Danbury Local Schools rebranding efforts and how it will continue to grow.
Danbury Local Schools is a seasonal community in Marblehead, Ohio. They realized that to stay competitive as a small school district, they were going to need to be more proactive.
"One of the old sayings up here in Danbury was that we were the best kept secret in Ohio," Dan says. And with some research, they found just how unfortunately secret they were. "A lot of people didn't even know we existed. We really felt we needed to start marketing our district so that number one, people knew we were here, but also number two, that we were a player in the game."
As charter schools were marketing more aggressively, he realized that they would need to figure out how to market a school in a small district to remain competitive.
"To be a player in the game, we had to start marketing our district and start recruiting kids," Dan explains. They targeted both current families as well as families who might be looking for a small-school environment like Danbury Local Schools.
First they surveyed the district to understand the needs of the parents, and then they started a full-blown marketing campaign. The campaign included a rebranding as well as very successful movie theater ads, among other tactics.
When asked what book Dan would recommend to listeners, he suggests "FYI: For Your Improvement." He says that it's a great book that helps readers discover new ways to improve themselves.
The second half of this episode features Amanda Morris, outreach specialist for Allerton Hill Consulting. Amanda worked closely with Danbury Local Schools, and the two discuss how this is a case study on how to market a school in a small district.
"The idea that choice is part of education is still somewhat foreign to a lot of public education leaders," Amanda says. "The reality is that choice has been a part of education for many, many years now."
Amanda says the first step for a school to tell its story is to start with good data via research. Then, it's to choose a representative from the district, be it a student, a teacher or someone else, who can passionately share the school's story.
Joel says that Danbury Local Schools is a fantastic case study in how to market a school in a small district, and he looks forward to seeing how the strategy grows and progresses.
Listen to the full We Love Schools podcast episode on how to market a school in a small district. Amanda and Joel go into great detail about what made the Danbury campaign so successful and offer tips for other schools trying to compete in small districts. 
Interested in learning more about how the Allerton Hill Consulting team can help your school? Contact us today.
Be sure to subscribe to We Love Schools on iTunes.