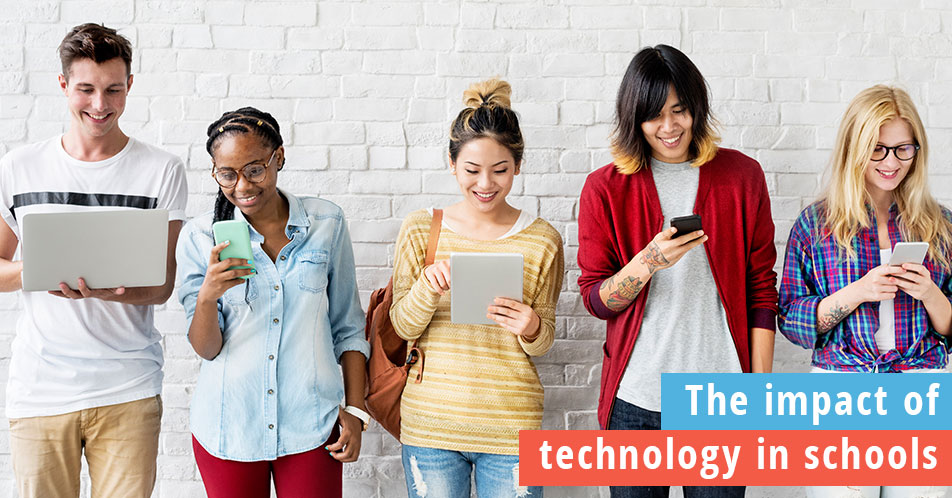 January 12, 2018
Discussing technology in schools with Shawn Morris
Host Joel Gagne speaks with Shawn Morris, 19-year veteran science teacher at Hilliard Darby High School. Shawn and Joel discuss technology in schools and how it has changed over the last several decades.
Shawn teaches a wide range of sciences in Hilliard, Ohio, and having been a teacher for 19 years, he's seen technology in schools change quite a bit during his career. Resources for everyone, both students and teachers, have improved dramatically.
"With the power of the internet, we have access immediately to just about anything," Shawn says. "I'm not always the expert in the room anymore." He says students are enthusiastic to use technology to do their own research and come equipped with answers.
Shawn says that technology isn't always used for good, but when it is, it's fantastic for everyone.
Joel wonders if more people question science today than they did when he started teaching 19 years ago with the steady stream of misinformation available from the internet.
Shawn says that while it's rare, when a student does approach him with misinformation from the internet, the two are able to talk through his sources together and realize that the claims are false.
"It's trying to sift through what is usable and what is pretty much garbage," Shawn says.
Joel asks for any suggestions on how parents can get their children interested in science, and Shawn suggests exposure to it at a young age.
"The more that you can bring from the outside that pertains to their world, the easier it is for them and the more they want to learn about it," Shawn says.
As for toys at home, Shawn mentions a circuit board that his daughters recently received. He says that hands-on toys like that can get children really excited about science and technology.
Shawn says that technology in schools makes it so much easier when students miss school so that they don't need to fall behind. He can instantly get information to students.
"There's a lot more independence, and that makes it so much easier for everybody," Shawn says.
Joel asks Shawn what book he'd recommend, and he suggests "The Immortal Life of Henrietta Lacks."
Listen to the full We Love Schools podcast episode on technology in schools. 
Interested in learning more about how the Allerton Hill Consulting team can help your school? Contact us today.
Be sure to subscribe to We Love Schools on iTunes.