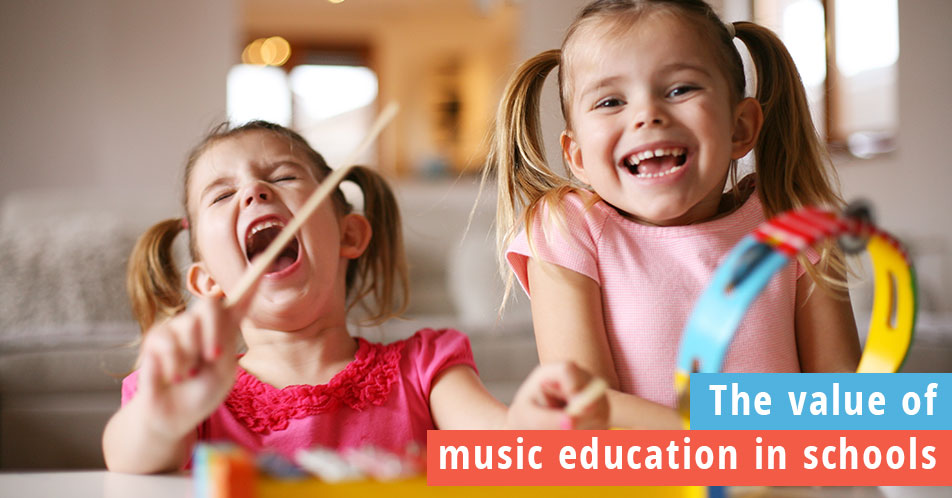 January 9, 2018
Discussing the value of music education in schools with Nick Jaworski
We Love Schools host Joel Gagne speaks with Nick Jaworski, former music teacher and current podcaster, about music education in schools and its value. The two discuss the benefit of both music education and the arts as well as the right and wrong ways to make the case for music and arts in schools.
Before becoming a podcaster, Nick was a music teacher in public schools. He's passionate about keeping both arts and music education in schools, so he and Joel discuss how the two can help create well-rounded students.
"If nothing else, it's helpful to have a class where students can come to, and they get to be creative and to explore," Nick says. "It provides an opportunity for them to feel heard and listened to."
For some students, arts and music education in schools can be a reason that helps drive them to succeed at other subjects.
Nick says that kids need space in their days to use different parts of their brains, and art and music education in schools allows for that creativity to happen.
"It becomes a place where they get to stretch and grow in different ways," Nick says.
Nick says that while many schools recognize the value of arts and music, sometimes the financial barriers can keep them from fully embracing the two.
Nick mentions a series stick figure drawings he drew that discuss music education advocacy and where it can go wrong.
Joel asks what big takeaway Nick would give to the listeners of the We Love Schools podcast. He says that his mom's lesson of "The teacher is the curriculum" is his big lesson to share. Having a loving, caring adult in the classroom has a giant positive effect on students.
Listen to the full We Love Schools podcast episode on the value of arts and music education in schools. 
Interested in learning more about how the Allerton Hill Consulting team can help your school? Contact us today.
Be sure to subscribe to We Love Schools on iTunes.