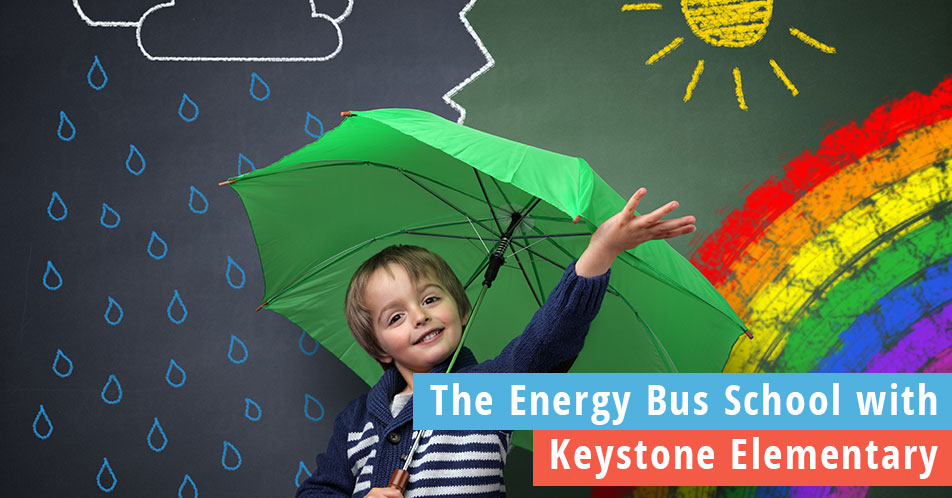 December 11, 2017
Discussing The Energy Bus School with Keystone Local School District leaders
Host Carole Dorn-Bell speaks with Franco Gallo (superintendent of Keystone Local School District), Maura Neville (principal of Keystone Elementary) and Jake Alferio (assistant principal of Keystone Elementary) about The Energy Bus School.
"The Energy Bus" focuses on looking at the positive in every situation, and the staff at Keystone Elementary has adopted these principles for their school with great success.
Keystone Elementary Principal Maura Neville says that launching The Energy Bus School program at Keystone has transformed the entire culture.
"It really truly transforms your culture because it develops positive relationships within not just the staff and students, but the community as well," Maura says.
She says that results within the school have been fantastic, and that feedback both from parents and staff has been very enthusiastic.
"It was very cool to be one the first five Energy Bus Schools in the country last year, and now in year two it's really about student leadership," Maura says.
Jake mentions that the principles from the Energy Bus School program have helped students transform their own behavior as well.
Jake, Franco and Maura all say that getting a full understanding of the Energy Bus School program and deciding which pieces would work best at Keystone Elementary is a big part of their success with the program. They've been able to cater the principles and language of the program to work for all ages.
To learn more about "The Energy Bus", visit http://theenergybus.com/. If you have questions about implementing the principles of "The Energy Bus" in your school, please feel free to call the Keystone Board of Education Office at 440-355-2424 and ask for Franco Gallo.
Listen to the full We Love Schools podcast episode on podcasting in schools. 
Interested in learning more about how the Allerton Hill Consulting team can help your school? Contact us today.
Be sure to subscribe to We Love Schools on iTunes.