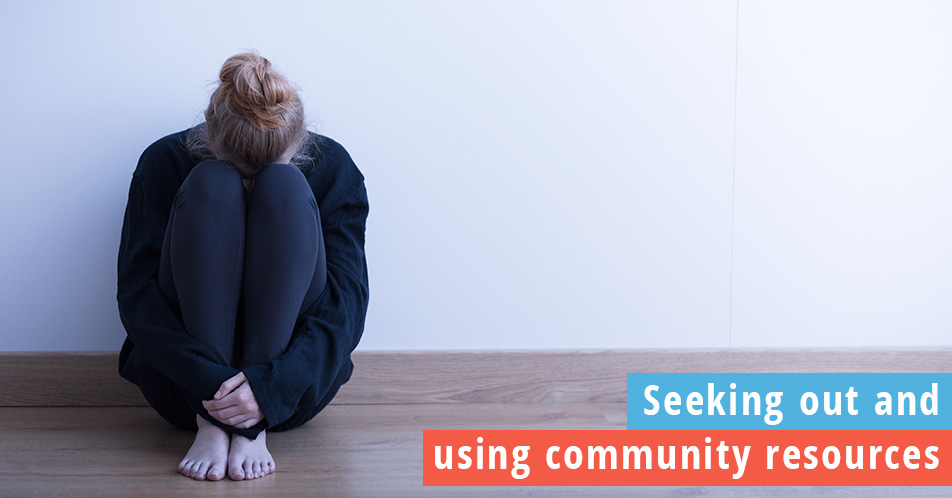 November 13, 2017
Coping with stress: Seeking out community resources
In this episode of the We Love Schools podcast, host Carole Dorn-Bell speaks with Sue Hanson of HelpLine of Delaware and Morrow Counties. Dorn-Bell and Hanson discussing seeking out community resources to help cope with stress. Especially with the holidays approaching, now is a great time to visit the community resources available to those who may need help.
Even though there can be a lot of positive about the holidays, there is often a lot of stress that people are dealing with. HelpLine connects people with the resources they need to cope.
"We are in the business of connecting people to the knowledge and support and resources that will help them as they move through some of life's challenges," Hanson says.
HelpLine is a 24/7 crisis hotline, and people of all ages can call or text if they need help. HelpLine focuses mainly on mental health and addiction as well as financial struggles. HelpLine focuses on helping people with suicide prevention, helping survivors of sexual assault, and helping people who need to be connected with resources to help them with financial struggles.
"We probably address close to 15,000 needs every year," Hanson says. "Those can be anything from stress management to concern about a child being abused to someone experiencing domestic violence to someone who is homeless."
Most communities in Ohio have access to a crisis hotline similar to HelpLine, but there can be a stigma associated with seeking out community resources to deal with stressful times of life.
"One of the biggest things we say, is that you don't have to go through whatever you're struggling with alone," Hanson says. "We really encourage folks to reach out."
Dorn-Bell says that the first she thing did after hearing Hanson speak was to enter HelpLine's information into every cell phone in their family.
"No one is immune to crises and issues in our lives," Hanson says. "We all experience these things in our lives."
If you need help or have questions about seeking out and using community resources, visit HelpLine or call or text the HelpLine Crisis Hotline at 740.369.3316 or 419.947.2520 or 1.800.684.2324.
Listen to the full podcast with Sue Hanson on seeking out community resources, and be sure to check out We Love Schools on iTunes.