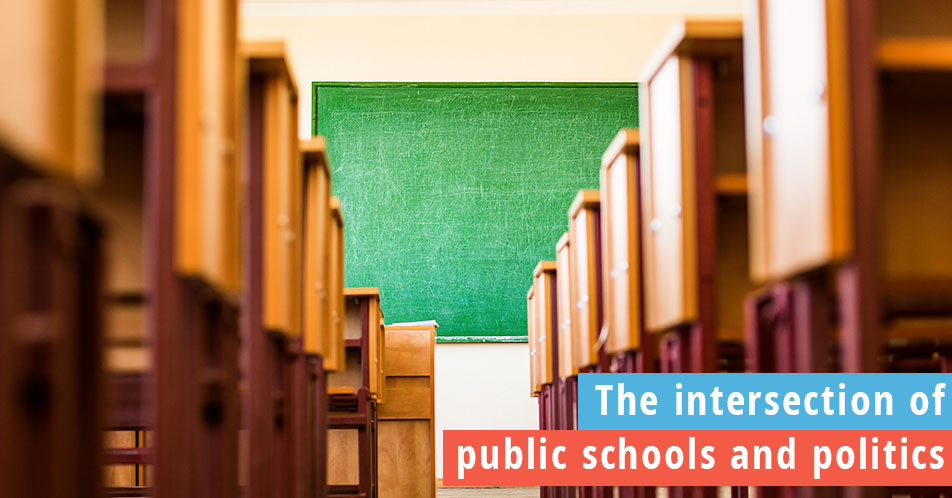 November 6, 2017
The intersection of public schools and politics
In the latest episode of We Love Schools, host Joel Gagne speaks with Eric Waldo, who was the Chief of Staff for President Obama's Secretary of Education, Arne Duncan, about public schools and politics. Waldo was the Executive Director for Reach Higher, an initiative started by Michelle Obama, and he is now the Executive Vice President for Education at Civic Nation.
When Gagne asks what inspired Waldo to become an advocate for public schools, Waldo reflects on a class he took that helped fire his passion for public schools. A Horace Mann quote still stands out to him.
"Education then, beyond all other devices of human origin, is the great equalizer of the conditions of men, the balance-wheel of the social machinery," Waldo says this quote stuck out for him and still fuels his passion for public schools.
Waldo talks about instilling confidence in students, and Gagne shares his own story about how attending junior college helped him improve his confidence to go on to Northeastern University.
"Unfortunately so much of what we hear from children and adults is that they remember a counselor or a teacher telling them what they couldn't do," Waldo says. "We need to show students what's possible if they believe in themselves."
Waldo explains more about Michelle Obama's Reach Higher initiative and how the work continues despite the Obamas no longer being in the White House. The Reach Higher initiative was created to inspire students to continue their education past high school. Obama was discouraged by a counselor from continuing her education, so the goal of Reach Higher is to help young people navigate the path to college.
Civic Nation now continues the work of Reach Higher, and Obama is now the Board Chair. The organization has been making an impressive impact despite the Obamas no longer being in the White House. Waldo encourages listeners to visit https://www.bettermakeroom.org/ to learn more about their initiatives.
Gagne and Waldo continue to discuss how the current political environment and how it's changing will impact the intersection of public schools and politics.
"The federal government is actually the minority investor in our public schools," Waldo says. "There's tremendous influence, though, that the federal government can have on key issues."
Waldo expects that there will be less leadership from Washington when it comes to public schools, so it'll be up to state and local governments to continue to lead, which he says as an opportunity for new leaders.
When asked about one book he would recommend, Waldo suggests "The Second Machine Age: Work, Progress, and Prosperity in a Time of Brilliant Technologies." The book discusses the ways in which automation and AI will change all systems of society, including public education.
Listen to the full podcast with Eric Waldo on the intersection of public schools and politics, and be sure to check out We Love Schools on iTunes.