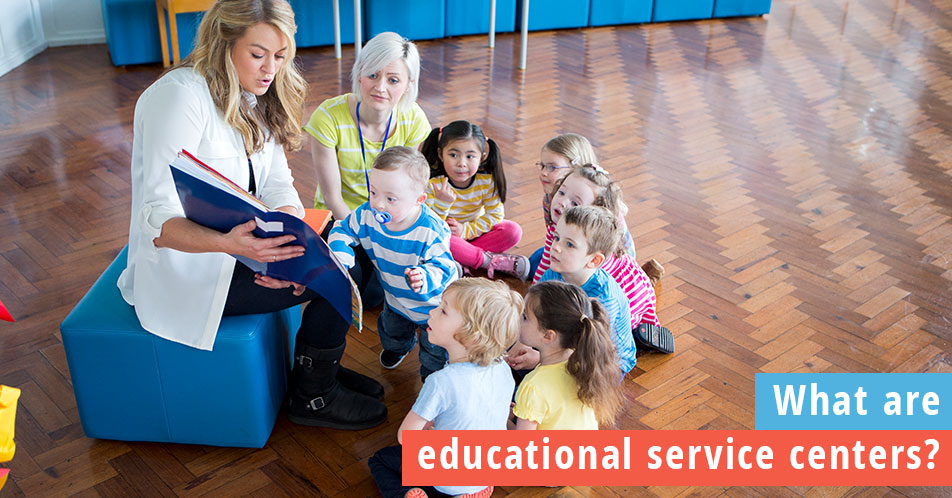 November 13, 2017
Educational service centers: Saving school districts money through shared services
In today's episode of We Love Schools, host Carole Dorn-Bell speaks with Dr. Daniel Kaffenbarger, the superintendent of the Madison-Champaign Educational Service Center in Ohio. Dorn-Bell and Dr. Kaffenbarger discuss ESCs, or educational service centers, and the important role that they play in Ohio today.
As a 39-year veteran in education, Dr. Kaffenbarger has quite a bit of experience in schools. While he started as a high school English teacher, today he's a superintendent for an educational service center.
It can be hard to explain what an educational service center is since their role can vary from county to county in Ohio. The best way to explain them is that they help school districts save money by capitalizing on economies of scale.
"For every one dollar that we get in direct state subsidy, we turn that into roughly $100 in services that we sell," Dr. Kaffenbarger says. "It's a tremendous value not only in what we save districts, but in what we're able to produce for schools."
Educational service centers allow school districts to pay for only what they need, and schools can share resources.
In Ohio, every educational service center serves a slightly different need for its district.
"ESCs vary, especially in Ohio," Dr. Kaffenbarger says. "There are 52 of us, and none of us provide the same list of services. The simplest way to explain ESCs is to use the name as part of the definition. We provide specialized educational services to districts."
Dr. Kaffenbarger says that for his ESC, switching to a very direct approach to customer service and asking school districts what they need has led to success.
Listen to the full podcast with Dr. Daniel Kaffenbarger on educational service centers, and be sure to check out We Love Schools on iTunes.