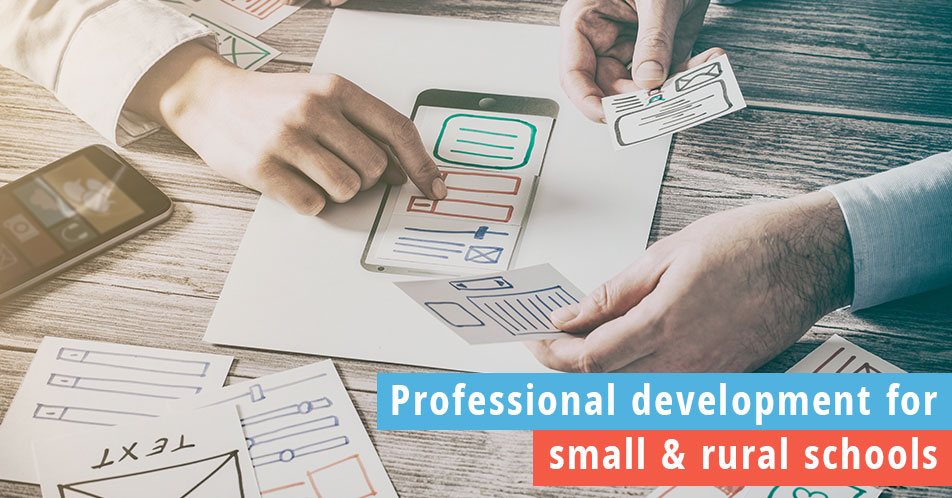 October 30, 2017
Creative ways to implement professional development in small and rural schools
In this episode of the We Love Schools podcast, host Carole Dorn-Bell discusses professional development in small and rural schools with Bill Wade, Superintendent of Kirtland Local Schools.
By narrowing the focus of their professional development programs, working closely with technology and sharing resources with larger school districts in the area, Kirtland Local Schools has been successfully implementing new professional development programs in its small school district.
Kirtland Local Schools is a small school district in northeast Ohio. As Wade came in as a new superintendent last year, he and his team worked to narrow the focus of their professional development to help ensure success. They decided to narrow the professional development focus down to three elements: curriculum and instruction, effective instruction and literacy.
"We wanted to make sure that during this time when everything can be going in so many different ways in education, particularly professional development, we really wanted to focus our efforts," Wade says. "We wanted to focus on ways to give our teachers tools to make them better and effective instructors."
Wade says that focusing their professional development efforts while improving technology in the district have both been successful strategies. Additionally, since Kirtland Local Schools is close to larger school districts, they've been able to share resources to help improve costs and keep money in the classroom and going to professional development.
Listen to the full podcast with Bill Wade on professional development in small and rural schools, and be sure to check out We Love Schools on iTunes for more podcasts in our series with the Ohio Small & Rural Collaborative.