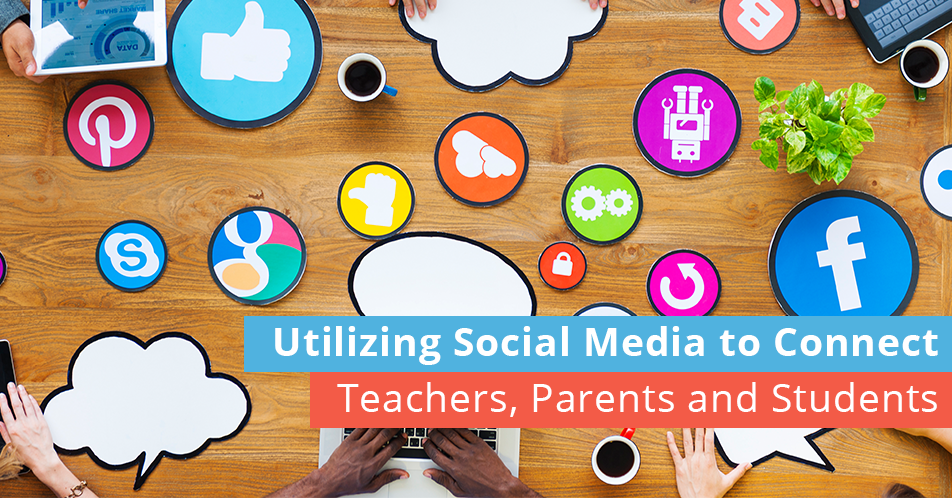 September 27, 2017
These days, more and more people turn to social media as their primary source of news and information. In fact, many people check their social media feeds more frequently than they check their email accounts, which makes this a crucial method for communicating between faculty, parents and students. However, using social media in a school environment raises its own host of concerns. To effectively use social media in your school, here's what you need to know.
Social Media Risks
One of the primary concerns that schools have when deciding to utilize social media in an educational environment is the safety of the students. As cyberbullying becomes more of an issue, schools will need to take precautions to protect students from harmful content. This includes educating them on the importance of online courtesy and general web safety. In today's digital age, these are skills that students can take with them into the real world.
Taking the leap into social media also opens up the school to potential online criticism from dissatisfied parents. However, this should not necessarily be considered a negative. Receiving criticism gives the school a chance to address the issue and provides the opportunity to engage with parents who might not be reachable through more conventional methods and build a sense of trust. By opening up a dialog between the faculty, parents and students, the school will have the chance to develop a more tailored learning environment for everyone involved.
Effective Strategies
In utilizing social media in the classroom, it is critical that teachers still maintain control and supervision over what their students are doing and saying online. Teachers must set and enforce strict guidelines regarding what is and is not appropriate online behavior. The ultimate goals of using social media should be to encourage the students to interact with one another and to expand upon the knowledge already gained in the classroom.
Rather than sticking with the traditional standbys of Facebook and Twitter, teachers should seek out niche social media platforms that will be more specific to the topic being discussed in class. That is not to say that Facebook and Twitter can't be useful; it will just take a bit more work to keep students focused and on-task. Teachers should always keep the parents informed as to what is going on in the classroom and how social media is being used.
Get Help with Implementation
Here at Allerton Hill Consulting, we work with schools to help them develop their digital strategies and encourage the use of technology, like social media, in the classroom. If you are unsure of how to begin to introduce modern technology into your curriculum, we will be happy to assist. Get in touch with us today to learn more about our services and how we can help your school leap forward into the modern age.