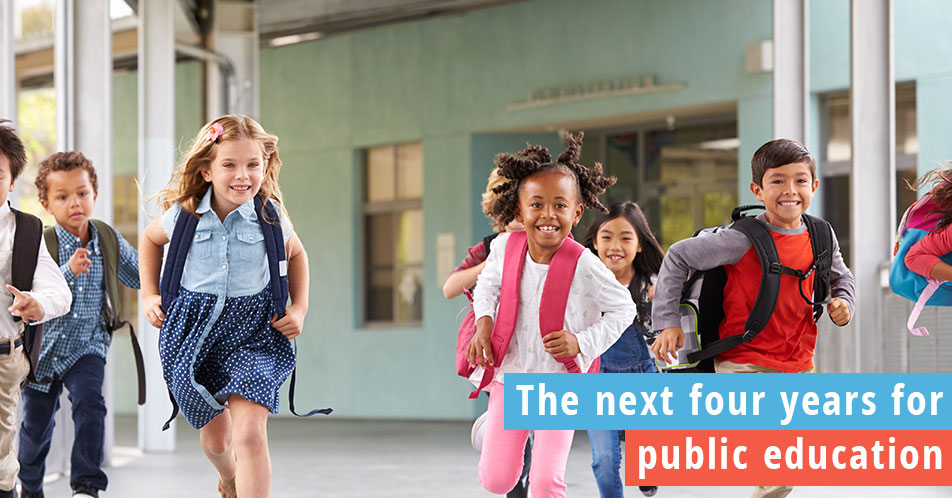 September 11, 2017
The future of public education
In this episode of the We Love Schools Podcast, host Joel Gagne talks with Marlon Marshall, a founding partner at 270 Strategies, about the 2016 presidential election and what's to come for schools, both politically and legislatively. Marshall served as Special Assistant to the President and Principal Deputy Director in the Obama White House Office of Public Engagement, where he led on-the-ground enrollment for the Affordable Care Act.
In the 2016 election, public education, usually a hot-button topic, took a backseat to other debates. Marshall expects much the same in 2020, when President Trump is likely to seek re-election.
But he says those discussions around education can take place locally.
"I think education is really really important," he says. "I think if we could get candidates to really start talking about that and… tie it to people's economic futures and why education is important, I do think there's a lot that can be done at the local level."