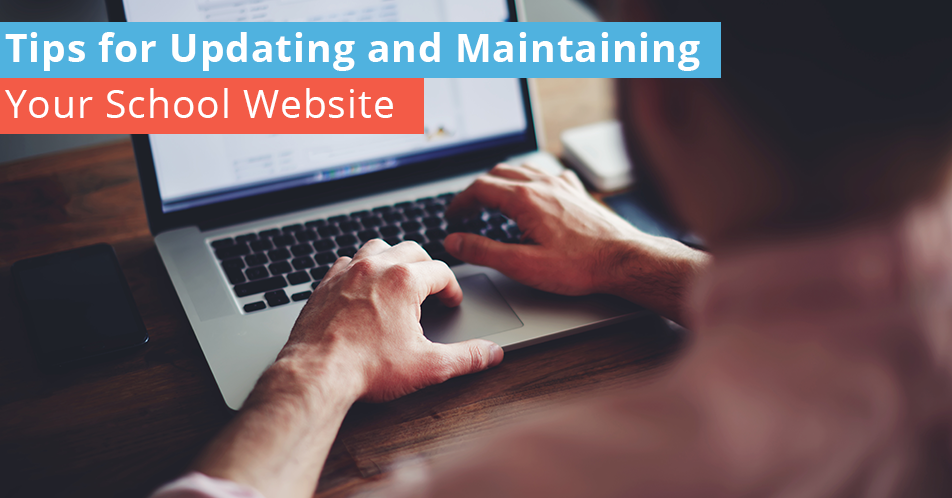 August 30, 2017
Your school website is one of your most valuable marketing tools. It provides a one-stop look at what you have to offer for students and the community. Making sure it reflects well on you and provides the information parents, and community members, need and want is vital. This requires regular updates and maintenance, but it is easier than you may think. Follow these tips for keeping your school website up-to-date and informative.
Use Responsive Design
Not everyone will access your site via a home computer. In fact, mobile devices account for 60 percent of digital media consumption in the United States. That makes using a responsive design for your website essential. Responsive design platforms automatically detect and adjust content to fit any device and will ensure that every user can view and interact with your website easily.
Keep Calendars Visible
Your school calendar should be easy-to-access and easy to find. Keeping it on the front page makes it accessible for students and parents to check the calendar without searching on hidden pages to locate the information they need. But, don't make the mistake of placing your calendar front and center and then neglect to keep it updated. Your school calendar should be checked frequently and updated ASAP when changes occur.
Delegate Duties
Updating and maintaining an entire website can be overwhelming, but when you delegate the tasks to the people who know the information best, everyone wins. Take the time to assign tasks to qualified staff so that all the information is accurate and updated on time.
Set Deadlines for Updating
Divide your website into categories and assign due dates for updates to each section. While some areas, like the school calendar, need to be frequently updated, other areas can be completed less often. For example, course descriptions or teaching assignments can typically be done once per term. Make sure those responsible for updates know the due dates in advance.
Ask for Feedback
Sometimes readers see things that you never noticed, like a misplaced word or broken link. Asking parents, students and other staff members to let you know if they spot an error or find wording that is confusing is a great way to get the feedback you need. This also eliminates the fear of appearing critical and encourages readers to report any errors they may find.
Link to the Community
Whether you invite community members to become guest bloggers on your school blog or ask them to submit their own stories, connecting to the community as a whole is a great way to build a wider audience and to add interest to your school website. Provide a link for submitting news stories or ideas from the community, and you will reap the benefit of greater community interest and involvement with your school.
At Allerton Hill Consulting, we can help you connect and engage with your community, parents and students. Contact us today to get started and to learn more about our services.