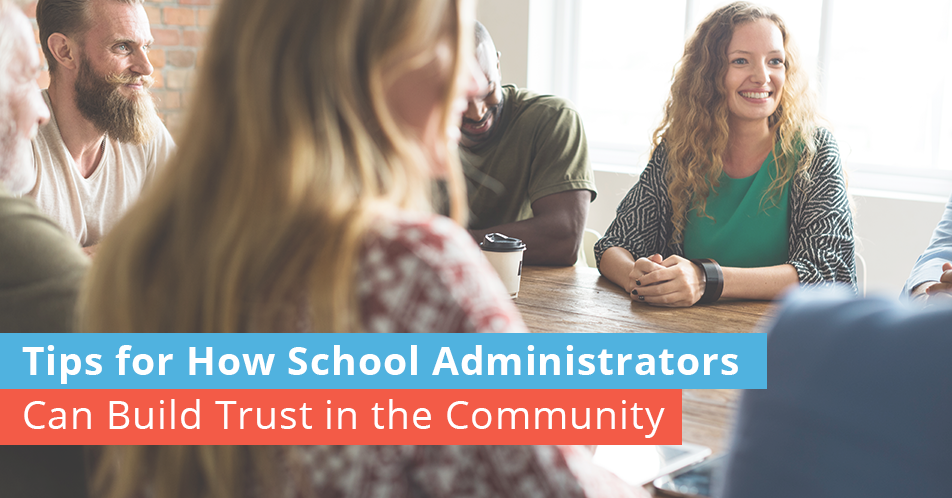 June 23, 2017
School administrators face challenging tasks and not all of which are directly related to providing support and structure for their school's classrooms. Administrators are also expected to mold and shape the relationships between the community and the school itself. That bond provides a great deal of fortification against the winds of change and improves the chances of success for both students and the school. The team at Allerton Hill Consulting, LLC would like to offer the following tips to help school administrators make the most of the ever-present relationship between the school and the community that it serves. 
Approach School Administrative Positions as Customer Service Jobs
Perhaps one of the best ways to engage parents positively is by framing the role of administrative staff as customer service specialists. After all, school administrators are public servants, even though that aspect of the job is often overlooked for the more pressing day-to-day tasks at hand. However, few things are more important than creating an inviting environment for parents and welcoming them into the school as partners in their child's education. Some schools employ a parent liaison who works to support parents while others staff the front office with an employee whose primary job it is to welcome parents and address their concerns.
Boost Community Outreach and Service Efforts
One of the most powerful ways that school administrators can form lasting connections with the community is by hosting regular community events, even when they do not directly benefit the school. Bringing in the community for food drives, fundraising dinners, holiday celebrations and civic meetings is an excellent way to make the school feel like the "hub" of the community. Some school districts have achieved this goal by offering continuing education courses to adults during evening hours or allowing civic groups or churches to use the facilities on the weekend.
Make Parents Feel Heard and Empowered
One of the hardest jobs that any school administrator faces is dealing with an angry or upset parent. From the perspective of the parent, feeling as though one's concerns are not being heard is a frustrating experience. School administrators must go out of their way to take the time and make an effort to let parents know that they are welcome to express their concerns and that their voices will be heard. When parents feel as though they are able to effect change in their schools, they will become more involved at all levels.
Bring Parents on as Team Members
The best educational environment is one in which parents are actively engaged in where their children will learn. This is why school administrators should work to welcome parents as team members in the process of educating their kids. That is especially important in districts where families have a choice in where to send their kids to school. Those parents who feel that they are able to make a difference at their school are more likely to stay in place than those who feel unwelcome.
At Allerton Hill Consulting, LLC, we help schools create and strengthen their bonds with their communities. We have the skills and experience needed to create a customized approach for your school and to help you implement an action plan that will lead to lasting results.