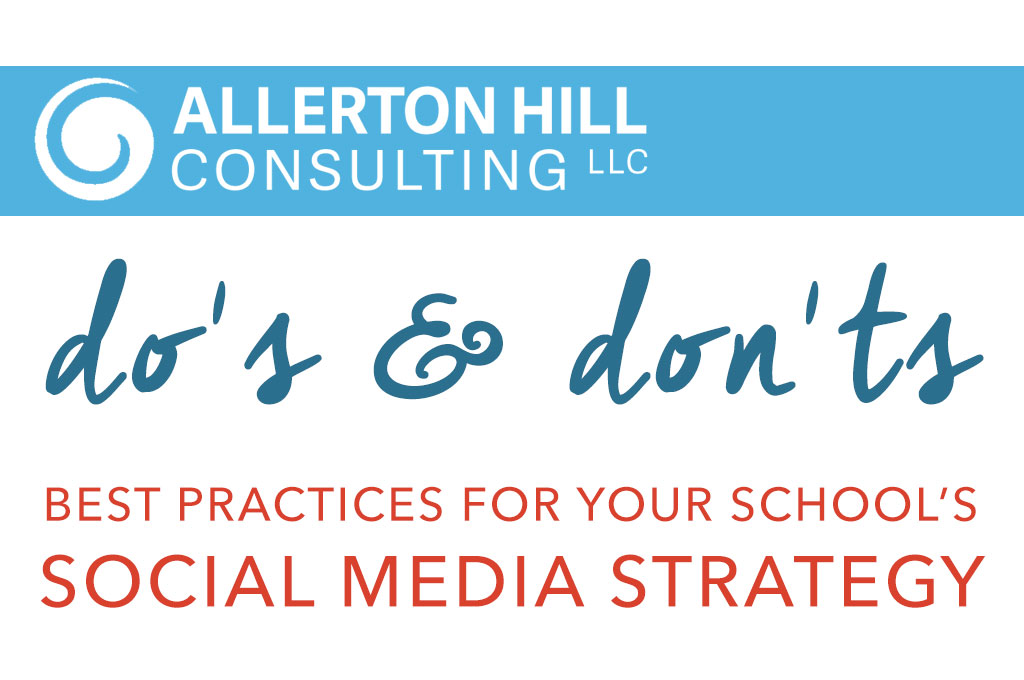 August 13, 2015
As the 2015-16 school season starts, this is a great time to reassess and ramp up your social media efforts as a school district. For the next 7 Fridays, I will be sharing some general information about social media platforms, best practices for maximum impact and strategies for staying current and sane while managing an ever-evolving world of communities.
First, let's talk about more general best practices and concepts to keep in mind regardless of the size of your social media following or which platforms you are using.
Your intentions and usage should always reflect The 4 C's of Social Media:
Content
Conversations
Community
and Connections
Content.
Use social media to get information out! Whether you are making sure people know about an upcoming school holiday, promoting the fall choir concert or encouraging people to get out the vote, social media will get information in front of people's eyes in an immediate and unavoidable capacity. Both Business Insider and UBM Tech's Social Media @Work report that as of 2013, over 60% of all internet users go to social media for part or all of their news. Why not make sure YOUR news is being read at the same time?
(Content should be presented in a way that best reflects the medium you are using. Images work great on many platforms but need to be optimized for each network. Hashtags also serve different purposes on different networks. We'll talk more about what goes where next week.)
Conversations.
It is not enough just to post regularly – daily! – across your social networks. Take the time to read and respond to comments and direct messages in a timely fashion. If someone comments on your wall, respond to them publicly as well. Chances are, others have the same question – and it will also encourage more comments and growing conversations! Be sure to address concerns and questions in a thoughtful and specific manner. If you don't know an answer, promise to provide one and then follow up! This also means, of course, that anyone who is representing your school district on social media accounts must have easy access to information from top sources.
That being said, you should never engage with abusive or troll behavior. Any posts to your wall can reflect on you negatively if you they are not dealt with quickly and decisively without inciting further negativity or an escalation of an argument. Any comments that are defamatory towards your students or staff, that contain hate speech or that are antagonizing the conversation should be quickly deleted AFTER you take a screenshot of the offending comment and save it for future offline discussions and to protect your account's integrity. Multiple offenders should be blocked from participating on your page.
Community.
There is a reason social media platforms are called networks. You should not only be posting your own content on your own accounts. Take the time to engage with students, parents and community members on their own page. This will prove that you are open to more conversations and are participating in social media as a community member and not using it as a bullhorn.
Obviously, you shouldn't be chatting about last Friday's party at a student's house on Facebook or "liking" a student's selfies on Instagram. But re-tweeting a student's excitement about an upcoming football game or sharing a community organization's calendar of events will show that you are paying attention and will earn you more followers.
Connections.
Are you looking for volunteers for your next blood drive? Do you need more intern applications? Are you looking for student contributions to your school Facebook page? Just ask! Social media should be an extension of your day-to-day community and should serve as a way to connect people with your school's message and your needs. A "backpack express" note will only reach the parents who read it but a Facebook post has the potential to be shared across networks and find the right people to fill your needs.
For more general thoughts on how to approach your social media strategy, you can refer to this guide of "Do's And Don'ts" for social media best practices:
(click to view image in full size)
Next week (21 August): What goes where? Determining which social media networks are best for what kinds of content and engagement.